Abella Maslov

's Fan Club site!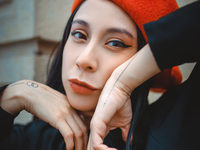 Welcome to my Fan Club! This is my place to connect and share with all my favorite fans. Members get a 5% discount on my shows and VODs, plus I can give you free Members Only shows and you'll show up in my room in my special fan font color.
For my dear friends!! Date: 07/08/22
Hello boys and girls. First, I want to tell you that I miss you very much. Second, I appreciate the messages full of love and good wishes for a speedy recovery. It's been a strange few weeks. My... ...
Read More